What are the maximum income requirements?
Maximum Income Limits* Per Household Size for Tax Credit Program
1 Person $59,820
2 Persons $68,340
3 Persons $76,860
4 Persons $85,380
5 Persons $92,220
6 Persons $99,060

What are the application requirements and details?
Identification:


Identification for all persons residing in the household will be required. This includes birth certificates and proof of physical custody for any persons under the age of 18

Other Income:


Documentation of all income received from child support, alimony, investments, pensions, savings accounts, etc., must be submitted with application. Anticipated income for all unemployed applicants must also be included.

Income:


All sources of income must be disclosed. This includes full and part-time employment, child support, alimony, social security, pensions, retirements, savings interest, dividends, etc.

Student Status:


The household may not be occupied in its entirety by students, regardless of whether the applicants are working full-time. Please ask a leasing consultant for details of the exceptions to this rule.

Employment:


A verification form must be completed by the employer.

Credit History:


All applicants will have a credit report run with First American Registry. Standard deposits or denials are based on credit. Bankruptcies must be discharged and proof of discharge with a list of included debts must be submitted with application.

Self- Employment:


Tax returns (including Schedule C) for a minimum of the past two years are required. Additional information may be required, such as business statements/projection schedules verified and signed by an independent source. Generally, if the net business income for the past two years has shown an increase, the same percentage of increase will be assumed for the upcoming year.

Application Process:


Please complete the application, providing all the information described above and submit it to the Leasing Office.
How do I know if my application will be conditionally approved through SafeRent?
Your SafeRent rental score results from a mathematical analysis of information found in your consumer credit report, application, and previous rental history. To better understand the scoring criteria, click here.
What is the application fee?
The application fee is $25 per applicant. The fee is non-refundable given the fact that it covers the cost of processing your application.

What is the advanced rental deposit for and how much is it?
A $100 advanced rental deposit is due upon completion of the application. The fee reserves the apartment for you while the application is processed. Once your application is approved, the advanced rental deposit will be applied to your first months rent upon move-in. If your application is not approved, the advanced rental deposit will be refunded.

How much is the security deposit?
The security deposit is $300-$500 depending on your screening results.

Are pets allowed? If so, what is the cost?
Yes! We are pet friendly. We currently accept a maximum of 2 cats or 2 dogs or 1 cat and 1 dog with the exception of the following breeds: Pit-bulls, Rottweilers, Chows, Akitas, American Staffordshire, Shar-Pei, Bull Terriers or any aggressive breed. A signed pet addendum is required at the time of move-in. A $250 refundable pet deposit, per pet, is required at the time of move-in, along with a $25 monthly pet rent/ pet.

Are utilities included?
Yes, gas, water and electric are all included.

Do I need renter's insurance?
Renters insurance is recommended but not required.

What is your parking policy?
All parking at the community is free of charge.

How many people can live in each floor plan type?
Standard occupancy is 2 persons per bedroom
We comply with Equal Housing Opportunity Regulations. Equal access to all types of housing is not only a right, but it is the law and policy of this government. It is illegal for any person to discriminate in housing on the basis of race, color, national origin, sex, handicap, or familial status.


¿Cuáles son los requisitos de ingresos máximos?
Límites máximos de ingresos* por tamaño de hogar para el programa de crédito fiscal
| | |
| --- | --- |
| # de personas | Ingresos maximos |
| 1 | $59,820 |
| 2 | $68,340 |
| 3 | $76,860 |
| 4 | $85,380 |
| 5 | $92,220 |
| 6 | $99,060 |
¿Cuáles son los requisitos y detalles de la solicitud?
Identificación:

Se requerirá la identificación de todas las personas que residan en el hogar. Esto incluye certificados de nacimiento y prueba de custodia física para cualquier persona menor de 18 años.

Otros Ingresos:

La documentación de todos los ingresos recibidos de manutención infantil, pensión alimenticia, inversiones, pensiones, cuentas de ahorro, etc., debe presentarse con la solicitud. También se deben incluir los ingresos anticipados para todos los solicitantes desempleados.

Ingreso:

Todas las fuentes de ingresos deben ser reveladas. Esto incluye el empleo a tiempo completo y parcial, pensión alimenticia, pensión alimenticia, seguridad social, pensiones, jubilaciones, intereses de ahorro, dividendos, etc.

Estado de estudiante:
El hogar no puede ser ocupado en su totalidad por estudiantes, independientemente de que los solicitantes trabajen a tiempo completo. Consulte a un asesor de arrendamiento para obtener detalles sobre las excepciones a esta regla.

Empleo:

El empleador debe completar un formulario de verificación.

Historial de crédito:

Todos los solicitantes tendrán un informe de crédito con First American Registry. Los depósitos o denegaciones estándar se basan en el crédito. Las quiebras deben liquidarse y debe presentarse con la solicitud una prueba de liquidación con una lista de las deudas incluidas.

Auto-empleo:

Se requieren declaraciones de impuestos (incluido el Anexo C) de un mínimo de los últimos dos años. Es posible que se requiera información adicional, como declaraciones comerciales/programas de proyección verificados y firmados por una fuente independiente. Generalmente, si el ingreso comercial neto de los últimos dos años ha mostrado un aumento, se asumirá el mismo porcentaje de aumento para el próximo año.

Proceso de solicitud:

Complete la solicitud, proporcione toda la información descrita anteriormente y envíela a la oficina de arrendamiento.
¿Cómo sé si mi solicitud será aprobada condicionalmente a través de SafeRent?
Su puntaje de alquiler de SafeRent es el resultado de un análisis matemático de la información que se encuentra en su informe de crédito del consumidor, la solicitud y el historial de alquiler anterior. Para comprender mejor los criterios de puntuación,haga clic aquí.
¿Cuál es la tarifa de solicitud?
La tarifa de solicitud es de $25 por adulto solicitante. La tarifa no es reembolsable después de que se haya completado la verificación de antecedentes y de crédito, dado que cubre el costo de procesar su solicitud.
¿Para qué es el depósito de alquiler adelantado y cuánto es?
Se requiere un depósito de alquiler por adelantado de $100 "Tarifa de retención" junto con la tarifa de solicitud al completar la solicitud con un asesor de arrendamiento. La tarifa reserva el apartamento deseado para usted mientras se procesa la solicitud. Una vez que se apruebe su solicitud, el depósito de alquiler por adelantado se aplicará a su depósito de seguridad al momento de la mudanza. Si no se aprueba su solicitud, se reembolsará el depósito de alquiler adelantado.
¿Cuánto es el depósito de seguridad?
El depósito de seguridad es de $300 a $500 dependiendo de los resultados de su evaluación.
¿Los servicios públicos están incluidos?
La basura está incluida. El gas y el agua para cocinar en la estufa se cobran como una tarifa mensual: Studio y 1B $50, 2B $62 y 3B $68. Los residentes son responsables de la electricidad (Dominion Energy) y el gas para calefacción (Washington Gas).
¿Necesito un seguro de inquilino?
Se recomienda un seguro para inquilinos, pero no es obligatorio.
¿Cuál es su política de estacionamiento?
Todo el aparcamiento de la comunidad es gratuito.
¿Cuántas personas pueden vivir en cada tipo de plano de planta?
La ocupación estándar es de 2 personas por habitación.
Cumplimos con las Regulaciones de Igualdad de Oportunidades de Vivienda. El acceso equitativo a todos los tipos de vivienda no es solo un derecho, sino que es la ley y la política de este gobierno. Es ilegal que cualquier persona discrimine en la vivienda por motivos de raza, color, origen nacional, sexo, discapacidad o estado familiar.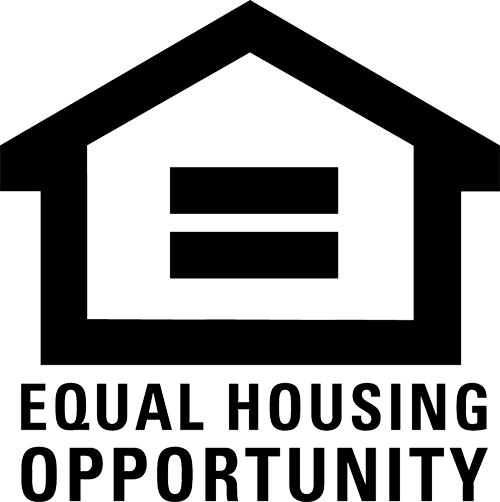 Testimonials
Its been a great experience. Friendly neighbors ,respectful and understanding staff & maintenance. Everything has been great since I've been here. Playground near by for kids. Stores in walking distance you literally can't beat that.

- Overlook Resident
I love living at this community . The women in the leading office is very professional. The community is safe and always landscaped nice. Any issues are always handled in a professional and timely manner!

- Overlook Resident
Great community friendly neighbors convenient location minutes from the city great schools good transportation needs The management team is professional, friendly, upfront the maintenance team responds quickly

- Overlook Resident
Community is quiet and is centrally located to schools, public transportation and shops. The rent is affordable and daily cleaning is carried out in all common areas. I would recommend this property to anyone.

- Overlook Resident
There is ample space in my unit with easy access to the community resources and I love Keisha! She is the best!! Maintenance always come through! There has not been an issue that was not resolved. Thanks Team!

- Overlook Resident
It has been a comfortable and safe complex to live in. The buildings are cleaned daily including some weekend days. Maintenance to the apartments are paramount. Public transport is right at you door. Each walk to shops and restaurants.

- Overlook Resident
Office staff was friendly and knowledgeable. Apartment is nice and spacious, well renovated. I like it here. Rent is worth it, parking is awesome, and the property is quiet so far. It feels safe here.

- Overlook Resident
I have lived here for almost seven years. Everything you need is right next door. Awesome Location, great customer service, community is always clean. Maintenance is prompt and knowledgeable. Would recommend over and over.

- Overlook Resident
Realmente es area muy tranquila, muy lindo para vivir seguro para los hijo, la renta es accesible y las zonas verdes estan muy bien cuidadas, el personal de aseo es muy responsable y respetuso, de igual forma la nueva administracion es excelente!!

- Residente de Overlook
I love the community, the availability of parking, the space in the apartments, the closet space, prompt response from maintenance. I truly have no complaints up to this point. I've also lived here before for 3 years and loved it then too. Thanks

- Overlook Resident
My experience so far is great, so much that I have recommended 3-4. (2 which have moved in), going into my 3rd year and have never had a problem with anyone. Very clean and calm area. I recommend it.

- Overlook Resident
Excellent customer service and the staff of office they are always friendly and helpful thanks for your help I'm definitely recommend this apartment the neighborhood is very nice and clean the recreation park is close to me

- Overlook Resident
My apartment is nice, spacious and affordable! The office staff and maintenance team are always helpful. The property is kept clean and maintained for the most part. Quiet neighborhood, close to the shopping mall and restaurants

- Overlook Resident
I've only lived here for less than a week, but have visited plenty of times. I knew I wanted to move here simply from visiting a current resident. I was able to see how great the community was prior to moving in.

- Overlook Resident